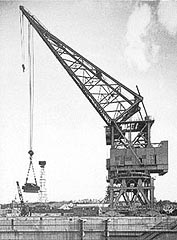 BIAS Bursaries
We can help with the cost of attendance at training events and conferences related to IA and of visits to and work at sites, libraries and archives.
Funds are available to members, in the form of bursaries, to support research, which is at the heart of BIAS activity.
BIAS Bursaries are intended to support:

attendance at training events and conferences relating to IA or BIAS activities
visits to, and work at, sites, libraries and archives connected with research into the IA of the BIAS area. (NB. Research supported by a BIAS Bursary would not normally be considered for the BIAS Brunel Prize.

There is no pre-fabricated application form for these grants. Please make sure that your name and postal address are included, and that you have signed and dated your application. Otherwise the application should include:

a one-page outline of the proposed research or course/conference, and its relevance to IA/BIAS
a resume of IA/BIAS related work previously done by the applicant or any relevant publications or qualifications
an itemised list of proposed expenses (travel, fees, archaeological accessories etc.)
a note of any awards/grants received during the previous three years

Applications should normally be received by the Treasurer by the end of September and cover the following calendar year. They will be considered and agreed by a sub-committee consisting of up to three committee members, including the Treasurer, and a co-opted member of BIAS as appropriate.
Money will normally be paid after the event on receipt of a brief report from the recipient and a claim with appropriate receipts/tickets etc.
BIAS would be glad to be offered first refusal of any subsequent publication, but would expect publication elsewhere to carry an acknowledgement of a BIAS Bursary.
---