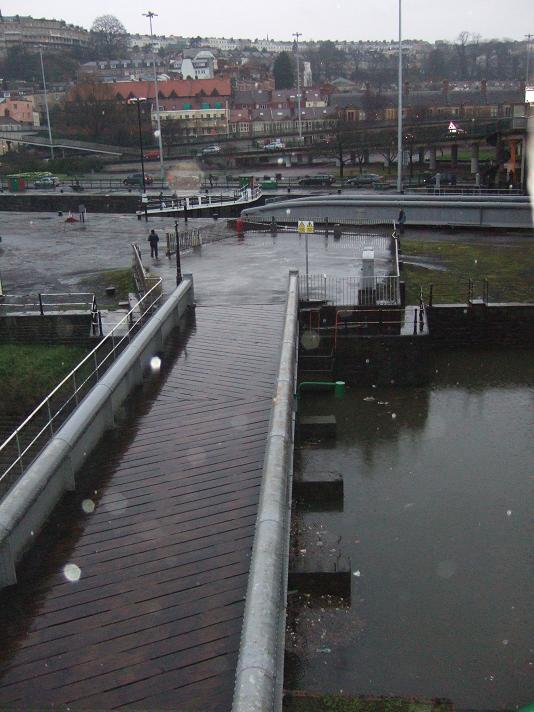 The Swivel Bridge Group in coordination with the Bristol Industrial Archaeological Society and the Avon Industrial Buildings Trust and CHIS (who have been involved in the campaign for many years) are organising a working party to slow the deterioration of the Bridge, improve its neglected appearance and raise its profile (see below).
PHASE A PREPARATIONS and BASIC CONSERVATION by Volunteers
Aims:
To improve the site's neglected appearance
To slow deterioration
To raise the Bridge's profile and solicit initial funding
To progress the refurbishment of some working parts
To gain information about the condition of some working parts
Draft Schedule of Work
Locate and obtain copies of drawings and past reports
Provide temporary barriers at both ends of the structure to prevent access between the Bridge and basin
Lay temporary boarding along the west end of the deck to provide access
Clear debris, vegetation, etc, from around and under the Bridge, and in the hydraulic jigger-pits. Dispose off site
Scrape/chip off loose rust, apply temporary coating of rust inhibitor
Free-off the shackle-pins on the steel rope and remove if accessible
Provide a 2 inch (51mm) spanner/socket, free off and remove 8 pairs of nuts securing the four support-wheel bearing caps. Lift off caps, clean, inspect, record, lubricate and reassemble.
Provide a spanner/socket, free off and remove 4 pairs of nuts securing the two tail wheel bearing caps. Support the wheels, lift off the caps, clean, inspect, record, lubricate and reassemble.
Remove deck boards to store on site, and dispose of rubbish, leave the site tidy
It is estimated this will take a work-party of six volunteers 5-6 days to complete.