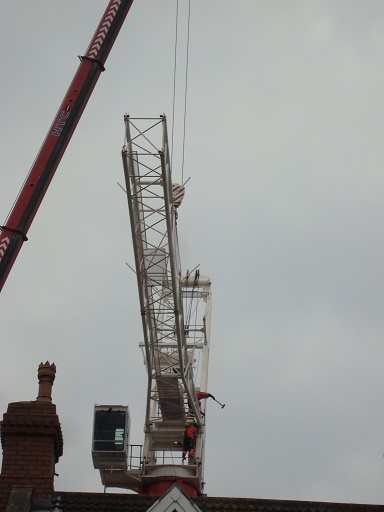 This page gives help on how to protest against an application
PLEASE NOTE THAT BY GOING TO BRISTOL ON www.ukplanning.com YOU CAN NOW FIND DETAILS OF ANY LOCAL PLANNING APPLICATION
You can also search for planning applications, decisions, site histories and appeals via
If to be discussed at Committee, from the Wednesday before the committee date, a copy of the officer's report and recommendation can be seen at:
The council's website www.bristol.gov.uk/meetings or www.bristol.gov.uk/planningcommittees The Reception Area, The Council House, College Green, Bristol, BS1 5TR.
Whilst this report will have a recommendation to either grant or refuse permission, it is important to note that this recommendation does not mean that the decision has already been taken, as the decision now rests entirely with the elected members.
Do look at this report and write accordingly to democratic.services@bristol.gov.uk before 12 noon on Tuesday 30 October 2012.
You have a right to attend the meeting, and you are able to make a statement to the committee, subject to advance notice being received. Further information on making a statement is contained in the leaflet titled "Having your say at Bristol City Council's Development Control Committees". Please note that the statement should be sent to the Democratic Services Team by 12 noon on the day before the committee meeting and not to me or the case officer. To find out what happened at the committee meeting, you could telephone us from mid-day on the day following the meeting or you may visit the council's web site www.bristol.gov.uk/planning
Planning applications considered
Have a look at planning applications considered to see if you can help.
This page shows some of the applications we have been involved in.
National and local planning Policies
Planning Policies (updated 21 January 2013). Look also at the Bristol City Council planning pages for further definitions of the policy statements.
Local Listing
October 2015: Local List of valued buildings: The Bristol Local List was adopted by the Council in October 2015, and is a collection of heritage assets have been identified through conservation area appraisal or via public comments. They are not protected in law as are Listed Buildings or Scheduled Ancient Monuments, but they are defined in the National Policy Planning Framework ( para 135) and must be taken into account when determining a planning application. Further information can be found on the Council website, and you can see the list as a layer on 'Know Your Place'.
BRISTOL CITY COUNCIL is to be congratulated on approving a policy in 2012 to include a Local List in their Planning policies. The Statutory List – which is a Statutory List of Buildings of Architectural and Historic Interest (Grades I, II, II*) is usually held in local Central Libraries, on English Heritage internet sites and LA offices. The Statutory List is of buildings mostly prior to 1840 which are of Architectural Interest and remain largely unaltered.
There are, however, a number of pre-1840 vernacular buildings, particularly those built of LOCAL STONE, which unless they are in a Conservation Area, have no protection. It is important that these are picked up now and if they cannot qualify for the Statutory Lists, be put forward for LOCAL LISTING.
Over the centuries, Bristol has over-run many farms, hamlets and villages in Gloucester, Somerset, pre-1840 maps of these counties will sometimes show hamlets and villages, giving a clue where earlier buildings might exist. Stone buildings in the old Kingswood Forest might be of particular interest and old pubs in particular are often unlisted, all over the Region.
Anything in Bristol contact: Bob Jones at Brunel House, St. Geoge's Road, Bristol BSI
South Glocestershire to Paul Driscoll at S. Gloucs. Council, Castle Street, Thornbury. BS 35
Bath and NE Somerset to Conservation Dept, The Guildhall, Bath BAI,
Include a clear photo and info about the buildings concerned. It is particularly important to pick up pre-1840 buildings not in Conservation Areas.
Conservation Planning Advice and how to comment on applications
Ring Kingsley Fulbrook (922 2966) who deals with conservation matters, if you are concerned about a development changing the appearance of the original building and it's grounds in a Conservation area.
Unauthorised works to a listed building are a criminal offence under section 9 of the Planning (Listed Buildings and Conservation Areas) Act 1990.
Removal of internal fittings as well as exterior works are contrary to the requirements of section 16(2) of the Planning (Listed Buildings and Conservation Areas) Act 1990 and PPS 5
Statutory Criteria used to assess whether a building is of special interest
To protest you must send a letter to Planning, Transport and Sustainable Development, Brunel House, St Georges Road, Bristol BS1 5UY, Telephone: 0117 9223976 quoting the planning reference numbers and stating in what context you are writing (shopkeeper, resident, neighbour, society…)
Length of time for comment on individual applications: There is 3 weeks grace from the receipt of a letter giving notice of an application and about 5 weeks from the date of registration.
Each time an application is put on the same property, you must write again. Previous letters are ignored since they were for a different application proposal.
Anyone who feels they might like to speak at a Development Committee Planning Meeting must book a slot early – midday on the day before the meeting. A good showing from passionate local people should play well- but do not speak for more than 3 minutes, only present the main points of your objection since it should have been read earlier by the panel, and do try to orchestrate the campaigners to make sure each puts forward different points. Councillors can be very responsive to a gathering of local objectors, which is perhaps no surprise given that they are elected officials.
Any letter written about an application will be summarised in the delegated report. The Development Committee will not see the individual letters, only the planners report, so do write again having looked at the planners report, making sure you put your main points succintly.
You can search for planning applications, decisions, site histories and appeals via Bristol City Council public Access website,
Bath and Noorth East Somerset Council
and on the national planning website http://www.ukplanning.com (see the useful website section for more details)
Power to the People. How to fight a successful campaign
These notes are especially relevent to the successful campaign to save Totnes Pumping Station
Find out the history of the site, and establish its redeeming features and put it on the web. State its cultural significance, whether of national, regional or local importance. State if any famous people people associated with it
Take some photos, especially when changes are taking place and put them on the web
Prepare a flier for distribution detailing who to contact, suggest points of concern, identify planning aplications, dates to write by etc
Keep a diary on the web of good/bad changes to keep everyone informed
Put the names and contact details of the developers, planning officers, site champion on the web
Contact the planners and enforcement officers if you have concerns about a particular building that you feel is worth saving and tell them what your concerns are
Contact your local councillors
Contact the local newspapers if you are getting nowhere with the Council
Contact the local radio stations
Contact the local television station
Contact your local MP (don't forget to include your address in the subject line if you are sending an email because they give priority for emails sent by local constituents
Contact English Heritage
Contact relevent Societies such as Industrial Archaeology, Georgian, Victorian, Civic Trust, local history
Contact celebrities who would be useful to the cause. Jeremy Clarkson was a worthy ally regarding Brunel!
Useful websites:
Information about planning applications is now available:
on the national planning website http://www.ukplanning.com. .
our BS8 weekly lists, and monthly summary
Planningfinder.co.uk is a free to use internet portal for everyone. They send you an email whenever a planning application is submitted close to your registered postcode. PlanningFinder works by searching for applications on local authorities' websites and then calculates which ones are close to you. The service is for anyone who values their environment, be it town or country, who wants to know about changes which could affect the character of their locality.
Bristol Neighbourhood Planning Network Bristol NPN is a voluntary, self-help network of neighbourhood based, resident Ied groups within Bristol who are or want to be involved in the planning of their area either through the production of a local plan and/or making comments upon planning applications.
Planning Aid is a voluntary service offering free, independent and professional advice on town planning matters to community groups and individuals who cannot afford to employ a planning consultant.
planning portal that puts you in touch with planning services throughout Scotland, England and Wales. Working in partnership with local authorities. Planning Doctor very useful for independent answers
Network of Residents' Association (includes section on housing legislation)
Bristol Local Plan (see chapter 4 for definitions of policies B1-22) now mostly superceded by the Bristol Core Strategy and Development Plan. Policies B2, B5-6, B9-11, B15-18, B21-22 are still valid as are environmental policies ME
Campaign for Planning Sanity– free advice line for local communities and campaign groups affected by adverse planning
Planning Inspectorate. Gives notes for the guidance of Inspectors as well as for the campaigners for appeals and public inquiries
The Open Spaces Society. This society protects common land and public rights of way; it can also help to register a new 'green'. The address is Open Spaces Society, 25a Bell Street, Henley-on-Thames, Oxfordshire, RG9 2BA
Images of England is a 'point in time' photographic library of England's listed buildings, recorded at the turn of the 21st century.
You can view over 300,000 images of England's built heritage from lamp posts to lavatories, phone boxes to toll booths, mile stones to gravestones, as well as thousands of bridges, historic houses and churches.
The site brings together the English Heritage online "list" of listed buildings, The "Images of England" website (which also includes most listed buildings but also has pictures of some) and the "pastscape" site which has archeological records. All of these were available before but it is nice that they are in one place.
The HER – which stands for Historic Environment Records (otherwise known as the SMR- Sites and monuments record) has also been available online for a while along with various other resources e.g Take a look at the following page on the English Heritage site http://www.english-heritage.org.uk/server/show/nav.1518 The joy of this latest site appears to be that it searches several of these at once