Welcome to the BIAS Home Page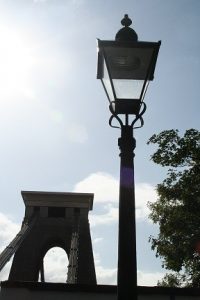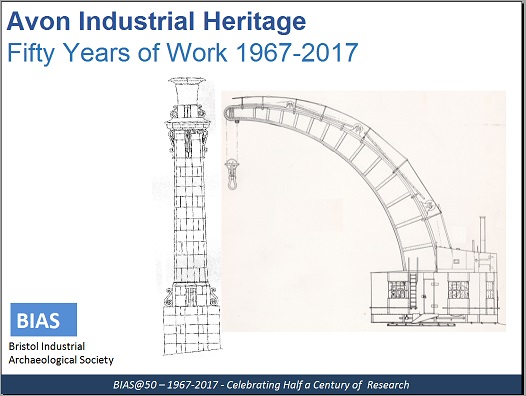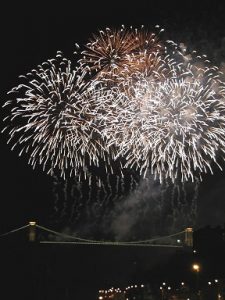 Introduction
Welcome to the Bristol Industrial Archaeological Society website.
BIAS was founded in 1967 to coordinate the research into, conservation of and preservation of the remains of the industrial, manufacturing and commercial activity in the Bath and Bristol area, i.e. what was the old county of Avon. This site contains information about the society, details of its events, and information about all that we care about in the area.
Since 1968 it has produced an annual journal of research by its members, and a bulletin several times each year. The society also produces booklets, and back copies of its annual journal are available on application. Journals that are over 19 years old are also available online on this website.
We were 50 years old in 2017 and are still going strong.
BIAS encourages research into and recording of industrial sites, it is consulted on planning issues concerning industrial remains, and it is represented on local council consultation bodies. The society holds monthly meetings in the Bath and Bristol area in the winter months, and visits are organised in the summer months.
Why not join us and get a first-class journal, regular bulletins, and the opportunity to attend meetings and visit sites!
Existing members can help too! Introduce a new member to BIAS, and you will receive one year's free membership.
Click here for membership information
Our search facility has been substantially upgraded … why not give it a try now! It is powered by Google and the standard Google search syntax operators (e.g. "text" AND OR) can be used to help you refine your search.
---
Publications
Yearly Research Journal – our archive where you will find older issues available online. Please note that these are for personal use only. If you wish to include extracts in a publication, please ask first. Thank you.
Bulletin produced every three months. See an article from the latest edition … for more info, join BIAS!
Local Gazetteer. Free to members (cost £3 to post); non-members £10 + £3 post and packing. More detail.
Events and Conferences, News
BIAS Events contains full details of our fascinating Autumn 2023 and Spring 2024 programme. The December meeting includes a quiz – can you identify these vintage tools? Followed by a light buffet.
News of members
Planning
Photo gallery
Projects