The highly effective lights were switched on on the 8th April 2006 at 9:15pm with a fantastic display of huge cascading fireworks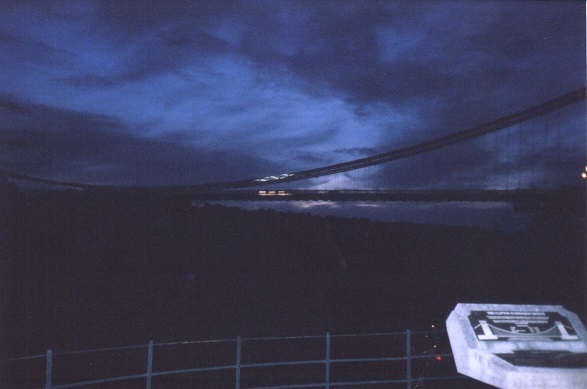 Suspension Bridge Lights

The lights consist of four elements:
Along the length of the chains from which the bridge is suspended will hang more than 3,000 LEDs (light emitting diodes), each focussed on a small section of the chain and throwing into relief the giant nuts which connect the links.
Fluorescent tubes beneath the handrail will illuminate the walkway for pedestrians, and silhouette and emphasise the delicate design of the iron lattice running the length of the bridge.
Lamps will also be concealed within the arches of the two towers at each end of the bridge. Trustees say the two sides of each tower will be washed with a white light, carefully directed and focussed to avoid the problems associated with urban glow.
Low-powered lights concealed beneath each end of the bridge deck will downlight the abutments so the bridge will no longer appear to 'float' above the Avon Gorge, but will be seen to be connected to the structures which support it.